Eyescream Studio has been conducting domestic distribution and overseas distribution business of its original animation since 2011. Currently, we are building networks with agencies in Europe, Russia, Latin America, North America, and the Middle East and distribute o significant broadcasting stations in each country as well as online and media platforms in more than 40 countries around the world.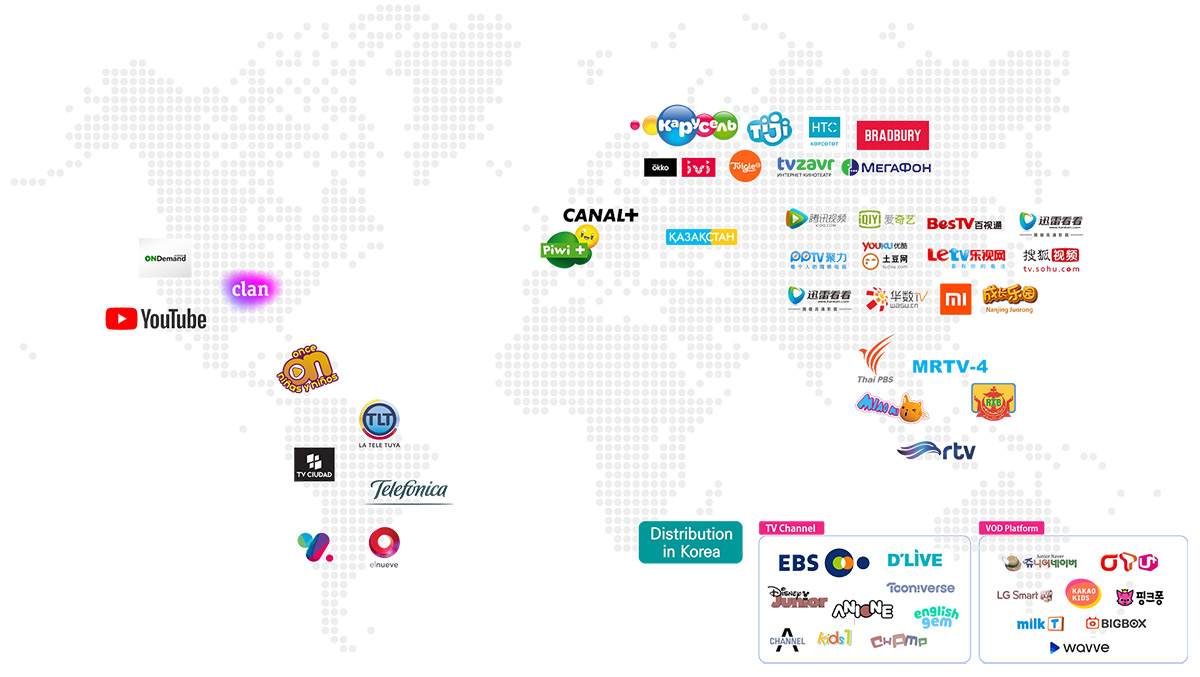 For licensing business, our representative work <Duda&Dada> has been commercialized in Korea for 400 items from about 60 companies, including stationery, tableware, and clothing, through collaboration with leading domestic licensing agencies. We have successfully operated a multi-faceted licensing business such as musicals, resort theme rooms, and digital playgrounds.
In the Chinese market, a variety of MD products were launched through local agencies and franchise businesses such as 4D ride attractions, indoor kids cafes, and snack dessert cafes.
Gallery Title
Gallery Title
Gallery Title
Gallery Title
Gallery Title
Gallery Title